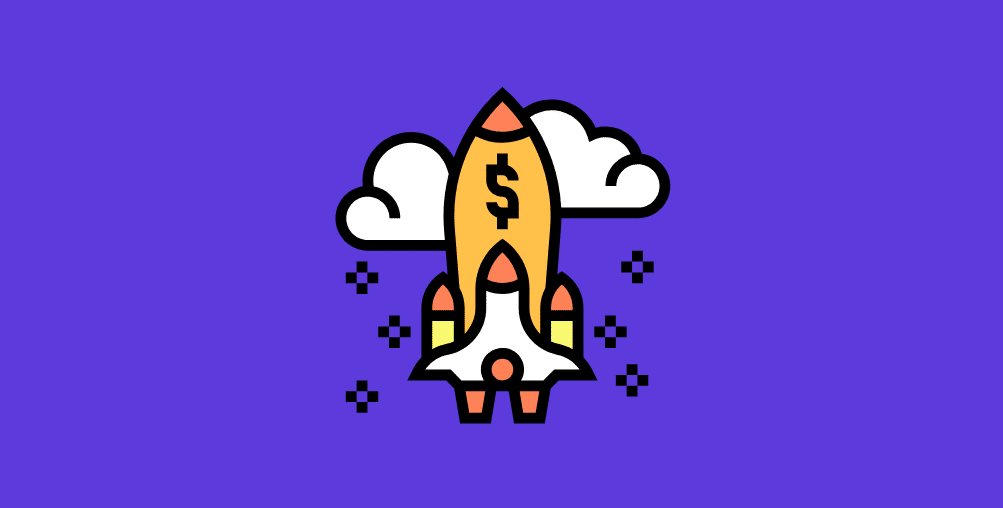 These are the 16 best SaaS marketing strategies for 2020.
In fact, during the last 5 years, I've tried and tested hundreds of different marketing tactics. These showed me the most outstanding results.
So if you want to hack your SaaS business growth, you'll love these awesome strategies.
1. Turn Your Cold Emails Into The Warm Ones 
I hate cold emails (like most people).
Why?
Because most of them are just bulk messages someone didn't really give a crap about.
Not that smart sales reps and marketers buy a base of contacts, write one generic message template, send it to the whole list, and waiting for "their potential customers" to reply (God knows why).
When I see another cold email like this one I feel super annoyed.
There is one small secret to make your cold emails effective – personalization.
Find out who your prospect really is.
Contact a specific person, not a company.
Personalize on a high level.
Here is an example of how we at Platfromly turned our cold emails into effective warm ones.
1. We started collecting companies who visited our website with Albacross
Albacross is an excellent tool that allows you to capture your website visitors, track their website activity, and identify decision-makers.
Weekly, our marketing assistant collects the list of all companies who visited our website but didn't subscribe to Platformly.
We use Hunter to identify the email addresses of our leads. Having only the company name Hunter can help you to find such information as name, position, email, social media accounts, etc.
2. Send personalized cold emails to the list of your leads
With Mailshake, which is a service for cold email outreach, we created a few templates that are easy to customize and make super personal.
And it works! The reply rate surprised us from the very first day of the campaign launch.
2. Find and Answer Right Questions on Quora
Quora is a great way to drive traffic to your website and an awesome SaaS marketing channel.
If you don't know, Quora is a Q&A site for intellectuals to voice their opinions.
There are more than 3 million questions on Quora and around 300 million unique monthly visitors.
Most Quora writers don't reach a thousand views, the other ones generate thousands of leads.
What's the secret?
Find and answer ONLY RIGHT questions on Quora.
Josh Fechter, in his BAMF BIBLE, shared an excellent tip on how to detect questions that bring the best results.
Pay attention to the questions with a 7:1 ratio of followers to the number of answers provided.
This is the perfect question to answer because the ratio is 15:1.
In less than a year, this answer got 18.3K views.
You already know the secret. It's better to answer questions with more followers and fewer answers to stand out from the crowd.
When you start searching for questions, dive into the specific topic you chose, then save the juiciest ones for later.
When you want to access bookmarked questions, click "Answer" at the top right of your screen, and then choose "Answer Later" on the left side.
It usually takes around 30 minutes to find 5 high-quality questions I want to answer.
Important Note: If you write regularly, you may struggle to find questions with a 7:1 proportion of followers to answers. In this case, answer questions:
With a lot of followers but incomplete answers;
Where you can provide your own unique perspective;
Relevant to your bio offer.
3. Focus on SEO to Generate Organic Leads
Keyword research is undoubtedly one of the most essential parts of SEO.
Why?
If your content doesn't match exact search terms or related to them that real people use, you won't get any traffic from Google.
How to choose the right keywords
1. Brainstorm a list of topics
Ask yourself one question: What topics do people search that is related to your business?
For example, I run a blog on SaaS marketing, so some topics that come to mind are:
Content marketing
PPC
User onboarding
Blog promotion
Email marketing
Important Note: These topics are not keywords, you will use them to drill down to specific keywords.
2. Use Google suggest
Type each of the topics one by one into the search box and see what Google suggests to you.
These are fantastic keywords to add to your list because Google suggests them. This means that lots of people are searching for them now.
3. Check out the "Searches related to"
Let's search the same topic from the example above "user onboarding."
Then scroll down to the bottom of the page, you will find there 8 keywords that are highly related to your search term.
4. Use keyword research tools
Keyword research tools make things much easier. Besides the relevant keywords, you can get such information as search volume, cost-per-click, competition, keyword difficulty, etc.
Here are some tools for the keyword research that I use and recommend (free and paid ones):
UberSuggest
Google Keyword Planner
Ahrefs
SEMrush
How do you know that the keyword is too competitive to rank for?
In the tools I mentioned above, check such metrics as "Competition" or "Keyword Difficulty."
On the screenshot, you can see that the keyword "SEO tools" has a keyword difficulty score of 75, which is considered to be "Superhard" to rank for. And right below the number, you can see a hint that says that you will need around 259 backlinks from other websites to rank in the top 10 for this keyword. That's a lot.
In my case, the keyword "saas marketing strategies" was really easy to rank for, only 7 backlinks needed to rank in the TOP-10 for this keyword. This is one of the reasons that I decided to write this article ????
(However, it's worth to understand that these numbers are just estimates).
Also, while researching new keywords keep in mind these stats:
75% of search queries contain 3 or more words. So in 2020, it makes sense to focus on long-tail keywords.
4. Get Featured on SaaS Review Websites to Get More Exposure
An interesting fact is that 90% of consumers read reviews before even visiting a company website.
77% of B2B SaaS customers conduct their own research before talking to sales managers.
Moreover, buyers who read online reviews before making a purchase are usually more satisfied with their purchases.
So if you own a SaaS company, you should definitely consider your presence on the SaaS review and listing websites so people can easily find your offering.
Here are the TOP-5 websites that every SaaS company should submit their product to.
| | | | |
| --- | --- | --- | --- |
| Directory | Alexa Traffic Rank | Domain Rating | Price |
| Trustpilot | 448 | 92 | Free |
| Capterra | 5041 | 89 | Free |
| G2 Crowd | 6343 | 85 | Free |
| GetApp | 8673 | 80 | Free |
| FinancesOnline | 11235 | 82 | Free |
5. Get Hundreds of Reviews on SaaS Directories
Well, you submitted your business to all of these SaaS directories and now waiting for the new reviews to appear.
You are waiting for a day, two… week, month, and nothing happens.
At Platformly, when we just submitted our product to all of the SaaS directories, we faced the same problem – almost no organic reviews.
We quickly understood that we need to make the first step and launched the campaign that helped us to generate 800+ reviews.
Here is how we did it.
We created a viral reward campaign on UpViral (this is an excellent service that allows conducting viral campaigns in a few clicks).
Our current users were able to leave us a review, record a video testimonial, participate in a short survey, and much more in return for a reward (in our case, product add-ons).
In short, our users were able to get points for completing specific actions. These points helped them to unlock rewards.
We sent them only one email (and 2 followups for those who haven't participated).
And got such results.
397 people participated in our campaign. In total, we got more than 800 reviews, a lot of social media mentions, product suggestions, and social media follows.
Of course, after the campaign, we awarded all of the participants.
6. Increase Your Search Traffic With Skyscraper Technique
The Skyscraper Technique is a simple strategy that turns content into high-quality backlinks.
As the research shows, link building is still one of the most significant factors associated with earning higher positions in Google.
Here's how the Skyscraper Technique works in a nutshell:
Find content that already generated lots of backlinks;
Make something even better;
Ask those linking to the original content to link to your upgraded content instead.
How to execute the Skyscraper Technique
Step #1. Find link-worthy content
There are a lot of ways on how to find relevant content with tons of backlinks. Here is my favorite one (= the simplest one):
Enter a broad topic related to your niche into Ahrefs Content Explorer. This is a searchable database that helps to discover and analyze top-performing content in your industry.
Since you are looking for content with a lot of backlinks, set the "Referring domains" filter from a minimum of 50 domains. You can also add a language or publishing data filter (in this case, I added only "English" filter to get pages in my target language).
Here we have it – 94 potential "skyscraper" opportunities.
You can also use SaaS tools and services as Buzzsumo, Quora, and Reddit to discover popular topics in your niche.
Step #2. Create something way better
Your next step is to create content that's 10x better than what's already on the first page.
Here is how you can do it:
Make it longer. If the post lists 50 tips, beat it by listing more.
More up-to-date. If you found something with old information, make an update.
Better design. Content is not just about words; make sure that design stands out.
More thorough. Don't create another list with "3 Tips That Work", fill in the details, and make it actionable.
Important Note: I recommend you to beat the existing content on every level: length, design, freshness, depth, etc.
Step #3. Reach out to the right people
Now it's time to share your content with those who have already linked to specific content that you improved.
Since they've already linked to a similar article, the chances are high that they will link to the way better one.
Paste the URL of the original article into Ahrefs Site Explorer and open the "Backlinks" report.
This report shows you all the backlinks to this page. However, not all of them are good prospects (some spam directories, forums, etc could be included).
Let's apply a couple of filters to narrow down the list with the best opportunities for outreach.
That leaves us with 160 highly relevant prospects.
Once you collected the list of your targets, it's time to send them an email.
Here is an example that worked the best for me:
7. Use Retargeting To Lower Your Ads Costs
If you are a SaaS business and just starting out, retargeting is your best friend.
When I just launched my first SaaS, the first thing I did was keyword research.
And I was surprised about the CPC for Google and Facebook Ads (especially, for targeting a completely cold audience).
For example, for the keyword "marketing automation" the top of page bid in the US Google is €83.41 (which is $93.21).
Are you ready to pay this for just a single click?
Nope? Then one of the best solutions for you is retargeting.
In a nutshell, retargeting is essentially creating personalized ad campaigns for users who have previously visited your website or other content.
The basic idea behind retargeting is to reach out to users who already know your product and, for that reason, have much higher chances of converting.
It works perfectly for almost any industry with longer sales cycles, and SaaS definitely falls under this category.
When setting up a retargeting campaign, don't forget to segment your audience since all of them have different needs.
For example, segments for a SaaS business could be:
Homepage visitors
Pricing page visitors who don't sign up
Sign up page visitors who don't convert
Blog visitors
All visitors in the last week
All visitors who haven't been back in a month
Your trial users
At Platformly, one of our segments is people who visited a specific feature page and haven't converted.
Here is how the retargeting ads look like for these segments.
Marketing automation page visitors.
Lead capture page visitors.
CRM page visitors.
8. Launch a Lifetime Deal To Attract Early Members
Launching a lifetime deal campaign is an excellent solution for early-stage SaaS startups. It helps to attract early members and get enough money to fund the development and other expenses.
I launched a SaaS on lifetime deals platforms a couple of times. And every launch was a great success.
Why?
Because during the early stages, people don't get attached to the product, they get connected to the vision and team behind it. And due to the user-centric and relationship-building mindset of the products we launched, people loved them.
For example, when we launched Platformly on SaaS Mantra, we got tons of useful product feedback.
Here is a list of what you should prepare for the lifetime deal launch:
A landing page with special pricing.
Strengthen your support (be ready to reply to inquiries 24/7).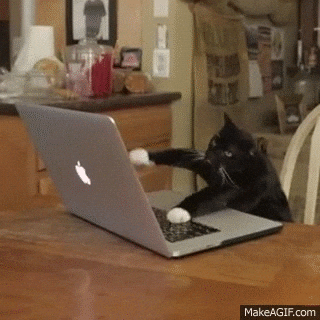 All other promotional stuff will cover your lifetime deal partner: educational webinars, email newsletters, social media ads, and announcements, etc.
Note that some of them charge up to 50% of the campaign revenue.
Here are a few proven lifetime deal websites that can help you with the campaign launch:
AppSumo
SaaS Mantra
Deal Mirror
SaaSWiz
9. Launch Your Product On Product Hunt
If you are into SaaS marketing, I'm pretty sure that you've already heard about Product Hunt.
It's an excellent place where companies (mostly SaaS) can launch their products to an audience of passionate entrepreneurs and techies.
Product Hunt can help you significantly increase website traffic, generate valuable feedback, and, most importantly, find new customers.
For example, when we launched Platfomly on Product Hunt back in 2019, we got 3x more traffic than usual and 5x more signups within one day.
Moreover, we became the #3 product of the day and got into Product Hunt's daily newsletter with hundreds of thousands of readers.
There are many comprehensive guides on how to successfully launch the product on Product Hunt:
Product Hunt 101: How To Launch Your Product From Early Idea To Revenue
The Ultimate Guide To Launching On Product Hunt, Even If You're Nobody In The Online Space
10 Steps to Launching a #1 Product on Product Hunt
The Product Hunt Launch Guide: 40+ Things You Need To Know
I'm not going to create one more ultimate guide on this topic since all you need you can learn from the articles above.
I just wanted to highlight the top 3 most important things for the successful launch.
1. Make it clear what your product is about
You need to create a clear and straightforward message.
Upvotes don't give you anything unless they are from those who are interested in your product.
Make sure that your tagline focuses on the values your product offers your target audience. Avoid cliches and generic phrases.
2. Create a compelling offer
Create a specific offer for a Product Hunt launch. This will encourage users to purchase your product.
It could be:
Public discount codes;
Discount to website visitors;
Rewards campaign, etc.
3. Communicate on the launch day proactively
One of the main goals of the Product Hunt launch is to collect feedback from the target audience.
Getting in comments and asking for it is a simple way of driving discussion and promoting your product.
10. Create Content On Emerging Topics Before They Take Off
Jump on new trending topics before they take off.
Write something that no one wrote about and become an expert in this niche.
How to find these growing trends for your new article?
Use Google Trends. This is a great source to confirm if a specific keyword is growing and trending.
To get even more insights on this topic, check the "Related Queries" section at the bottom of the page.
This is the place where you can see the related queries that are starting to blow up.
Once you find a trending topic, create a guide that will immediately become the only guide on that specific topic.
11. Get Engagement On LinkedIn & Promote Your Content
Comparing to Facebook organic reach on LinkedIn is insane right now.
For example, with almost 3K followers, you can easily reach 30K views with a single LinkedIn post. Yeah, it's 10X from the amount of the 1st connections.
That's insane.
But here's the secret:
For your content to get lots of comments and shares, it needs to be engaging.
So if you share a couple of sentences with a link, it's probably going to get buried by the LinkedIn algorithm.
Instead, use this simple 4-step formula for writing LinkedIn posts that get a lot of reach and engagement.
Start with the hook. It should show the main idea of the post. At this point, try to grab your reader's attention. 1-3 sentences are more than enough to hook people.
Write an outline. Avoid giant walls of text. Instead, stick to short paragraphs are easy to read.
Add a link to the content you promote.
Ask people to complete an action. For example, if you need more comments, you can ask your readers to leave them. Don't ask: "Let me know what you think." Instead, ask a direct and relevant question.
12. Use Co-Marketing To Boost Your SaaS Growth
Co-marketing is a robust SaaS marketing strategy no one talks about.
Just imagine: two companies merge their resources, experiences, and skills to launch one powerful campaign that reaches at least 2X wider audience than each of them could achieve on their own.
Choosing which company to collaborate with consider such factors as:
The similarity of your audiences and goals;
How much efforts each party willing to put into the campaign;
What expertise each of you can share;
Will they be easy to work with (this is probably the most crucial factor).
When you decide it's time to partner with someone in your industry, just send an email to the relevant person.
Your first email should be clear, straight to the point, and friendly, like in the example below.
Another brilliant example of a co-marketing campaign is a partnership of MOZ with SproutSocial.
(SproutSocial is a social media management platform, MOZ is a solution for SEO)
Since both companies target marketers, they partnered on a webinar on how to fuel SEO with social media.
By promoting this webinar to their audiences, they've generated warm leads that both companies were able later to convert into paying customers.
13. Start Private, Online User Community
The fact is that Facebook engagement is steadily increasing despite the frequent algorithm changes.
Moreover, the recent research Sprout Social conducted shows that 40% of marketers view private communities as a top social trend to prioritize in 2020.
What's the big deal about Facebook groups?
They give you more organic reach. Group posts are what the Facebook algorithm is looking for.
Group is a direct way to communicate with your audience. Half of the consumers join private communities so they can engage with businesses directly.

Groups allow you to connect with your audience on a more personal level. People are more likely to read social media posts from friends rather than from brands. Since groups require admins, posts look more human.
I bet now you want to create a Facebook group for your product (if you haven't already).
There are a lot of simple strategies to grow your group from 0 to 1000+ members on autopilot. Some of the most effective are:
Add a link to your blog's menu
Put your Facebook group link in your email signature
Place it on the sidebar of your website
Share it on your YouTube channel
Add a link to your welcome email series or send triggered emails
If you need more inspiration on cool SaaS product groups, you can check my favorite ones:
Ahrefs Insider
ClickFunnels (Official)
#SproutChat
HubSpot Academy Content Marketers Pro
AdEspresso University
14. Invest In Affiliate Marketing Program
Starting an affiliate program is an excellent idea for just about any SaaS business.
You already know that costs for "classic" Google and Facebook Ads are high and keep growing. And the chances are high to become lost in the mass of ads that bombard users daily.
An affiliate program is a solution.
Here are a few reasons why you should start or invest in an affiliate program:
Loyal customers can help drive revenue. This is a win-win for both parties. Customers that are happy with your SaaS can make money for spreading the word about you.
You will reach the relevant audience. There is a close match between your current customers and those people will promote your product to. This overlap will bring you super relevant traffic.
Save your marketing budget. You only pay for the customers you acquire via the affiliate program. The ROI in the case of an affiliate program is evident compared to other digital marketing channels.
Check some best performing SaaS affiliate programs that will help you to create the best offer for your business:
BigCommerce offers a one-time commission of 200% of the value plan or $1500 per enterprise customer.
Instapage shares 50% of the revenue on the referral's first payment and 30% lifetime revenue share on all self-serve plans.
ClickFunnels pays 40% of monthly recurring commission (this is above SaaS average payouts). They have a very successful Affiliate Bootcamp to help affiliates grow from 0 to $3000 in 100 days. Moreover, affiliates that get 100 active ClickFunnels members are qualify to win their dream car.
15. Promote Your SaaS Via Webinars
You may not see it, but a lot of SaaS businesses doing webinars regularly. Webinars are an effective channel to connect with your audience through the real-time experience.
A few reasons why you should start running webinars:
They will help you to create reusable content for multiple SaaS marketing channels.
You will be able to generate leads, hot prospects, and, ultimately, more revenue.
It's a great channel to connect with real humans and build a community.
For example, the second-fastest-growing SaaS company (read Intercom) is running weekly webinars.
According to Phil Byrne, Senior Product Educational Manager at Intercom, they run three types of webinars:
Product-agnostic. Intercom's founders are chatting with other SaaS founders on product and marketing topics.
Product-specific. Product webinars for existing customers who used feature X but didn't try feature Y.
Announcements. New features announcements webinars.
In the conversation with Demio, Phil said that, without a doubt, webinars do the work.
"We analyze the effect of our webinars through user behavior pre- and post-webinar attendance, and they are beneficial from a user and a business perspective."
16. Engage Your Users With Regular Podcasts
The popularity of podcasts has never been higher; a lot of SaaS companies already included them as a vital marketing channel.
Slack, Tinder, Buffer, Intercom, and other big names are already successfully growing their audience with podcasts.
Why will podcasts be dominating the media landscape in 2020?
According to Forbes, the increased adoption and development of technologies, such as voice recognition devices and smartwatches, will make podcasts even more comfortable to access, which will boost their popularity even more.
Podcasts are accessible, allow users to multitask, they are easy to make, versatile, and enable to build a community.
Its listeners are loyal, affluent, and educated.
So if you've ever thought about beginning to record a podcast for your business, now is the time to start.
You'll be able to grow a loyal audience before your competitors enter the podcasting space.
Further reading:
Everything You Need To Know About Podcasting
How To Promote Your New Podcast: 10 Effective Strategies To Try
How To Promote A Podcast: The 2019 Ultimate Guide
Now Share With Me Your Thoughts
Which SaaS marketing strategy from this post are you going to use first?
Are you going to invest in an affiliate marketing program? Or focus on SEO to generate organic leads?
Let me know by leaving a comment below.