Basilis Kanonidis, Business Hacker & Product Manager. Ideas Architect
I've combined the science of behavioral and positive psychology with methods of strategic foresight to develop our own design approach — Outcome-Centered Design. The result is a more dynamic way of exploring the future of our clients' industry, products, and services. More effectively I can convert into reality possible products & features to life, which makes them more compelling, clearer, and more accessible for everyone. My approach allows our clients to be more competitive and innovative, pushing the boundaries of their value propositions and enhancing the human condition.
With my team, we are the architects, strategists and designers that drive successful product teams. Our Outcome-Centered Design approach uses a narrative-based process (informed by research) that provides clarity into a product or service's usefulness and usability, and serves as the engine to rapid and iterative solutioning. And with each project, every pixel we create maps directly to terminal human needs—ones that contribute to well-being and, ultimately, business value. The result is greater confidence, lower risk and smooth handoffs to our client teams.
Good Design & Product is about people,
results and solving problems.
I believe in coming up with original ideas and turning them into digital work that is both innovative and measurable.
Taking on thought-provoking projects that challenge me creatively and make me go the extra mile is what we consider a way of life.
I'm relentless in moving boundaries and carry out this spirited attitude into digital solutions. Digital solutions that engage, inspire and make you think. Make you curious.
We carry a passion for performance marketing and have a knack for untangling even the toughest of knots.
Product & Growth Consulting
Our 6 months growth accelerator including
transformative design & growth
for outstanding
products & brands
Whether you are a small brand or a big startup, a single entrepreneur or a corporation , we provide a personalized approach to overcome your barriers to growth and product creation. Our Product & Growth Consulting Enrollment service also includes the creation and implementation of advanced tools inside you system, which you will be able to use to drive growth or expand your product.
We give technical, creative and analytical support, while we help you Grow your Business and create a powerful marketing process.We give technical, creative and analytical support, while we help you Grow your Business and create a powerful marketing process.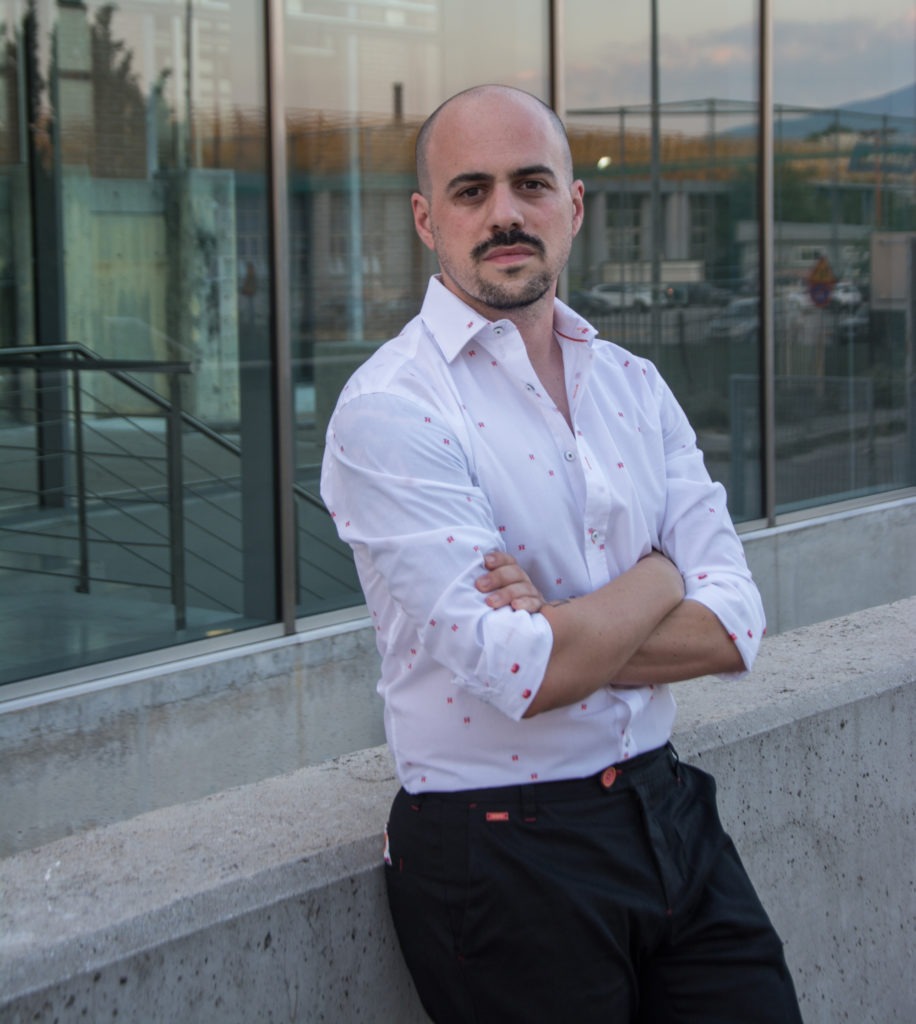 They call me a "Swiss Army Knife".
At least, that's what the business people I've helped say about me.
Hi, I am Basilis, and I'm here to help you build, grow, and scale your business.
An Entrepreneur by blood, I have a different story from everyone else.
I have never failed.
I struggled a lot, but I have never reached rock bottom.
I am not here to share my sob story.
I have no rags to riches hero's journey to share for some live event or big publication.
But my clients do have stories to share about me.
And their stories of the success I helped them achieve is the kind of recognition that I crave.
Would you like to be my next success story?
[Sign up to work with me here]
I launched creativeG in 2000 to help businesses bring ideas and products to life while I experiment on my own ventures.
From Offline Businesses to Online Products, I have managed to create the processes required to build sales funnels that convert, optimize company structures for success, and build the methods that are needed to automate as many processes as possible.
What I do now
Now, I'm driven to solve the problems of fellow entrepreneurs, so that they have the capacity to solve the problems of the world AND to provide an amazing life for themselves and their family.
How I can help you
In a nutshell, I will take your business from start to finish without you needing to hire and train more people.
If you already have an existing team, I will work seamlessly with them and help them get to where you need them to be.
[Book a free, no-strings-attached discovery call with me here]
How we can work together
I have over two different product models.
Productized Service Solution
A " Box " of services to take care of the regular needs in your business. I will be personally managing the deliverables and reviewing the results.
[Sign up for this plan here]
Full Onboarded Plan
You'll add me as a member of your team where you can pick my brain and take more advantage of my experience daily.
[Sign up for this plan here]
Why work with me?
What makes me different from every other service provider is that while I provide value for your business, I also continuously hone my skills while operating mine.
That means I just don't read blog posts and practice what I learned second-hand.
I have real-world experience putting my skills to the test by using these to grow my own businesses.
My Active Businesses Units
Broker & Closer Mogul
I own a broker's agent.
We help people close deals or we participate with them on different negotiations and make sure they are on the winning side.
eCommerce
I run an offline and online eCommerce business where we make 50K / month with just one product.
Sweet deal, right?
Product Manager
My consulting firm (You're here now!) is where I practice my product methods based on real experience from being employed by different SAAS Businesses.
Heroca Business
I have run different Heroca Businesses which I sold for profit. Yes, on my first one I lost a lot of money, but that is the point of entrepreneurship.
Security Firm
I co-founded a network installation business with my brother, where we focus on installing Security Cameras and KNX Automation.
I grow the business while he does the installations.
Would you like to work with me?
If working with someone who truly knows how to grow a business firsthand is something you prefer, then let's get in touch!
[Book a free, no-strings-attached discovery call with me here]