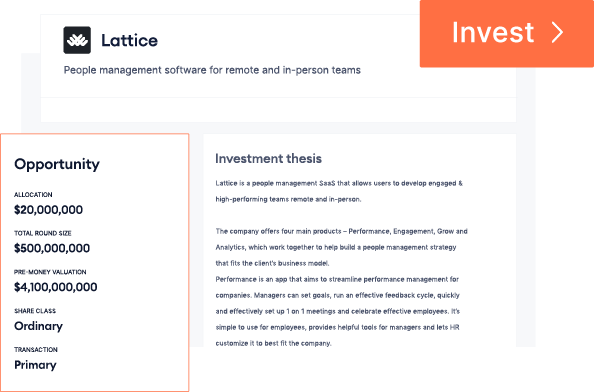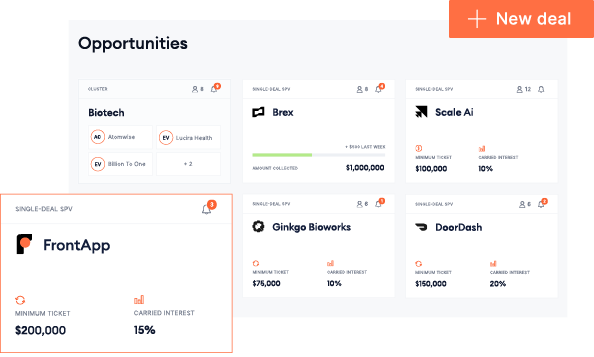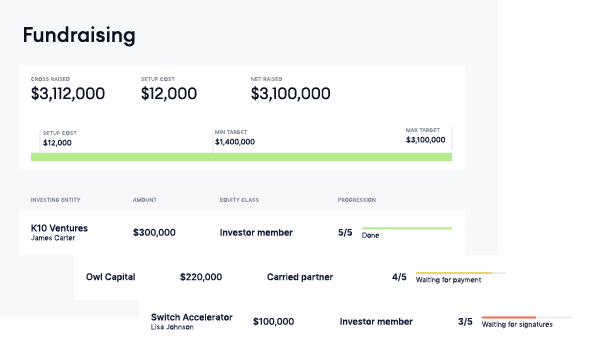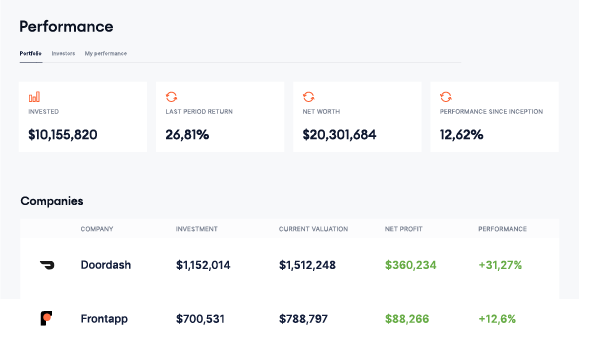 What your journey will look like
Share your deal-flow
Share information about the opportunity, tailor your investment terms and update SPV documents in real time.
Push the opportunities to your network
Your network is notified when you add a deal and can commit in a few clicks. Raise more and raise faster.
Track your fundraising and collect payments
Get the cash to your portfolio company in days with a fully‑digital, quick and convenient investor subscription process.
Monitor your performances
Once a deal is closed you can monitor the performance of all the investments on the platform.